I just got back from Michigan with a new member of the "family".

I would like to present my mill, the Wells-Index 860C...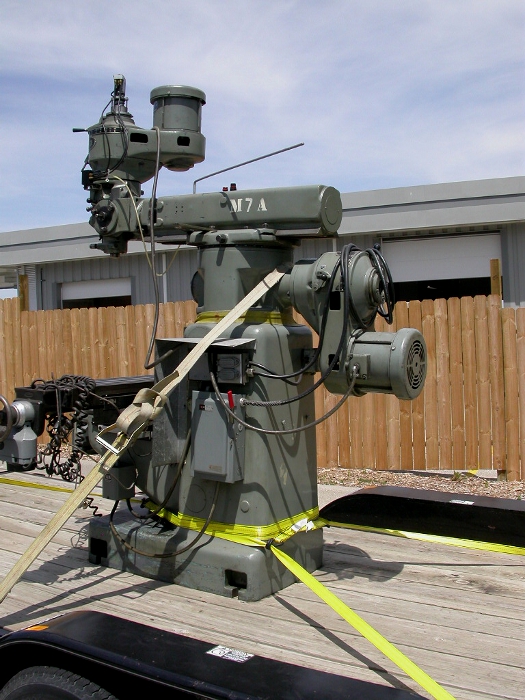 It has a DRO but the "box" has something wrong with it and the "X" power feed is buggered. Once I get it in place I'll have to figure out how to power it as it's supposedly 3-phase 440v and all I have is single-phase 220v. The biggest issue with it right now though is how to get it off the trailer, through the low garage door, and past all my other stuff into the workspace.

But,
I have a mill now!

-Ron