For my next trick I'm going to be doing some milling on the SOSE cylinders so before I get started I'm planning on getting the mill trammed properly. I read a lot of good things about the EZ-Tram -
http://www.eztram.com/
so I figured it would be worth a try.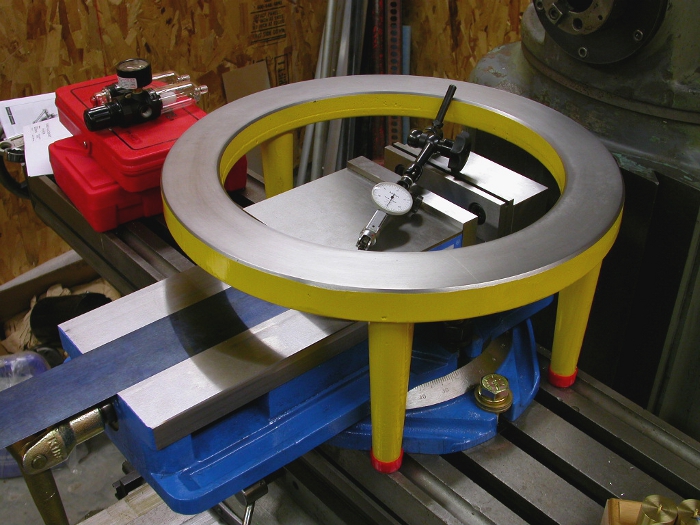 To head off all the helpful folk - I know that the plastic caps on the legs need to be removed! I just didn't have time to get everything set up this afternoon so I figured I'd wait until I was actually going to use it to pull off the protective "boots".
The one issue I may run in to is that the indicator doesn't have very much travel so if the head is way off I'm going to have to do a lot of "fudging" until it gets within a usable range. That could get a little frustrating.
I'll take some more pics and let you know how it goes as I get the chance.
Thanks,
-Ron