To quote Gomer Pyle, "Surprise, surprise, surprise..."
With a liberal application of a jack I was able to get the horizontal slide moving vertically. I'm not sure of what I was expecting to see but this was definitely not it.
The inner screw hangs freely and does not come in contact with anything in the surrounding acme "tube" so it must engage somewhere down in the base. Also, notice the nice deep gouge on the left "way". Bet that didn't go smoothly.

I then, by hand, backed the outer "tube" out of the base. At the moment it appears to be free-floating as well, although not by design.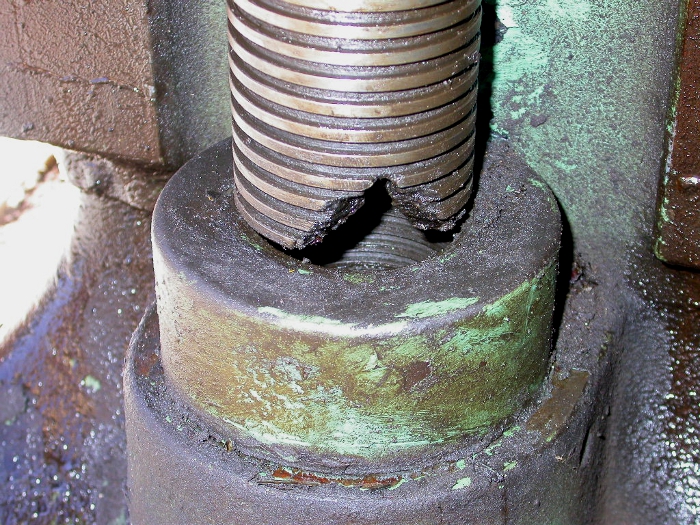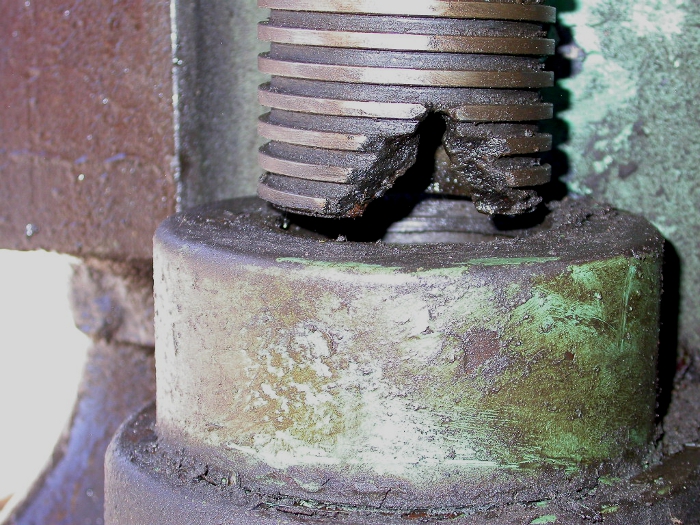 It would appear though that at one point there was another set screw (full-dog?) down near the base but I have no clue as to what it may have been "pinned" to.
The base/nut thing can be wiggled around some but seems to be held in by something out of sight. It can't be spun as the back side up against the shaper has a flat section so that it can butt up against the shaper.
I must still be missing a piece of the puzzle as I can't quite wrap my mind around how this mechanism is actually supposed to function. I'm thinking that the "key" is whatever the outer "tube" was pinned to in the base.
Deep in thought (or as deep as I get these days

),
-Ron